Welcome to the future of multimedia @ TheVoice17104.com

​TheVoice17104.com worldwide community radio would like to say thank you for your support in allowing our original content to trend in 129 verifiable countries since we began our first initial broadcast in late September 2014. Listen across multiple platforms - personal computer, laptop, cell phone, tablet, and more. You can also choose to listen to our digital content using TuneIn Radio directory, our user-friendly mobile app or by telephone using our AudioNow call in feature @ 605-475-8125. You can also catch us live and archived on Facebook Live, Periscope and You Tube live streaming. The Voice 17104 is a hub for locally produced content that identifies with the communities in which we serve. Our multimedia platform has no geographical limitations - it can be accessed and heard anywhere on the planet 24/7. As wireless broadband, particularly 4G networks, internet cafe's and free Wi-Fi networks become more widely available and with most cars internet radio ready, streaming as a method of delivering both radio, news and music services will increase in importance and will more than likely to become the standard way of consuming digital content everywhere, at anytime on-the-go. ​
The Voice 17104 on
Life Esteem TV

Station Manager: Chris Thomas interview on "Coffee with the Pastor" Ustream TV broadcast hosted by Bishop Dr. Kenneth L. Pearman 6/18/16


What a special honor to be the special guest during the Reaching Out For Jesus Christian Center TV broadcast, "Coffee with the Pastor" with Host Kenneth Pearman concerning community radio

The Voice 17104 Harrisburg PA

. We invite you to tune in and hear about the history and beginning of how we got our start in multimedia broadcasting and more about our global streaming platform @

TheVoice17104.com

. Follow the link to view the live broadcast @

http://www.ustream.tv/recorded/88471599

View The Voice 17104 updated live content 24/7
click here !

PROGRAMS / 2017 SCHEDULE


TheVoice17104.com

provides a streaming media platform for our community to be heard locally and around the world.

The Voice 17104 on YouTube


You can find out more about TheVoice17104.com searching our YouTube gallery.


Contact The Voice 17104

TheVoice17104.com would love to hear your feedback, questions and concerns. Contact us Today !

* smart phone users: full site navigation menu is located in top right corner of screen
Web Design Proudly Provided by: TheVoice17104.com

Powered by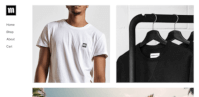 Create your own unique website with customizable templates.