---

TheVoice17104.com YouTube video pick of the Month for April 2016. " Intentional " Travis Greene doing BIG things for the Kingdom of God a great song to begin or end your day providing you a spiritual jump start, A MUST HEAR ! Big shot out to Serious PPL Music CEO and ministry partner of TheVoice17104.com. Send us your suggestions for video pick of the month, you video can be featured next for the world to see !


| | |
| --- | --- |
| TheVoice17104.com first TV interview in December of 2015 on Life Esteem TV with Pastors Nate and Patricia Gadsden. | TheVoice17104.com digital greeting card. Check this video out for a feel of what happens everyday @ the studio of The Voice 17104 original community radio. |
---
---
This short video explains different ways you can tune in and hear our live content 24/7 anywhere in the world. Now we can also be heard on Tunein Radio or you call call us @ 605-475-8125 and hear our live streaming content.


| | |
| --- | --- |
| Local CHH artist announces signing with Serious PPL Music Records during interview with station manager Chris Thomas 1/31/16 @ TheVoice17104.com | TSO - Teens Speak Out radio show heard every Monday from 6pm-8pm - music break video @ TheVoice17104.com 10% radio - 90% community. |
---
TheVoice17104.com in partnership with RepentAmericaNow.com teamed up with several inner city ministries to present a series of tent crusades and revivals in Central Pa in 2015; 2016 will begin our multiple city tent tour.

| | |
| --- | --- |
| A sample of TheVoice17104.com basic on location video production service for Imani African Christina Church in 2015. | This is a young man doing BIG things in the Kingdom of God using the platform of CHH. A Voice 17104 recommendation to hear for yourself. |
---
| | |
| --- | --- |
| | TheVoice17104.com short skit Testimonies from Hell enacted out 10/31/15 in center field hall Manor. |
---
Station Manager Chris Thomas was invited to speak during the Kwanzaa celebration held at Harrisburg Community College in December of 2015.

This video was recorded during a live broadcast in the building where we began global community radio The Voice 17104 for our community in 2014.


Please support Us As We Take Our Young Ladies To The 2016 Youth Step USA Inc. National Qualifier. We Will Be The First Team From Harrisburg, PA to EVER compete or even attempt to compete in this competition.

Youth Step USA National Step Competition Has Been Held Here In Harrisburg For The Last 3+ Years and once again a team HAS NEVER COMPETED. Now Please Help Us As We End That


---
| | |
| --- | --- |
| A short video clip from the 3/23/16 episode of Real Rap with Ron Chapel and special guest Regina King sharing a friendly dance during a commercial break @ TheVoice17104.com. | This video was recorded during another one of our live programs in our first studio where it all began. |

TheVoice17104.com and RAN celebrating the erection of the big top tent for our first inner city crusade and revival fall of 2015.
---
Powered by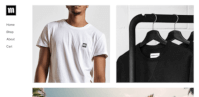 Create your own unique website with customizable templates.